Global Reach
Relentless Commitment
Since 1979 Northstar's mission has been helping customers unlock the full potential of every reservoir through being a global leader in downhole solutions and technology.
We offer unparalleled downhole products and services for the carbon capture and sequestration (CCS), helium exploration, mining, oil & gas and geothermal industries. Our passion is helping our clients prove reserves, lower finding costs, reduce risk and maximize the output from their wells.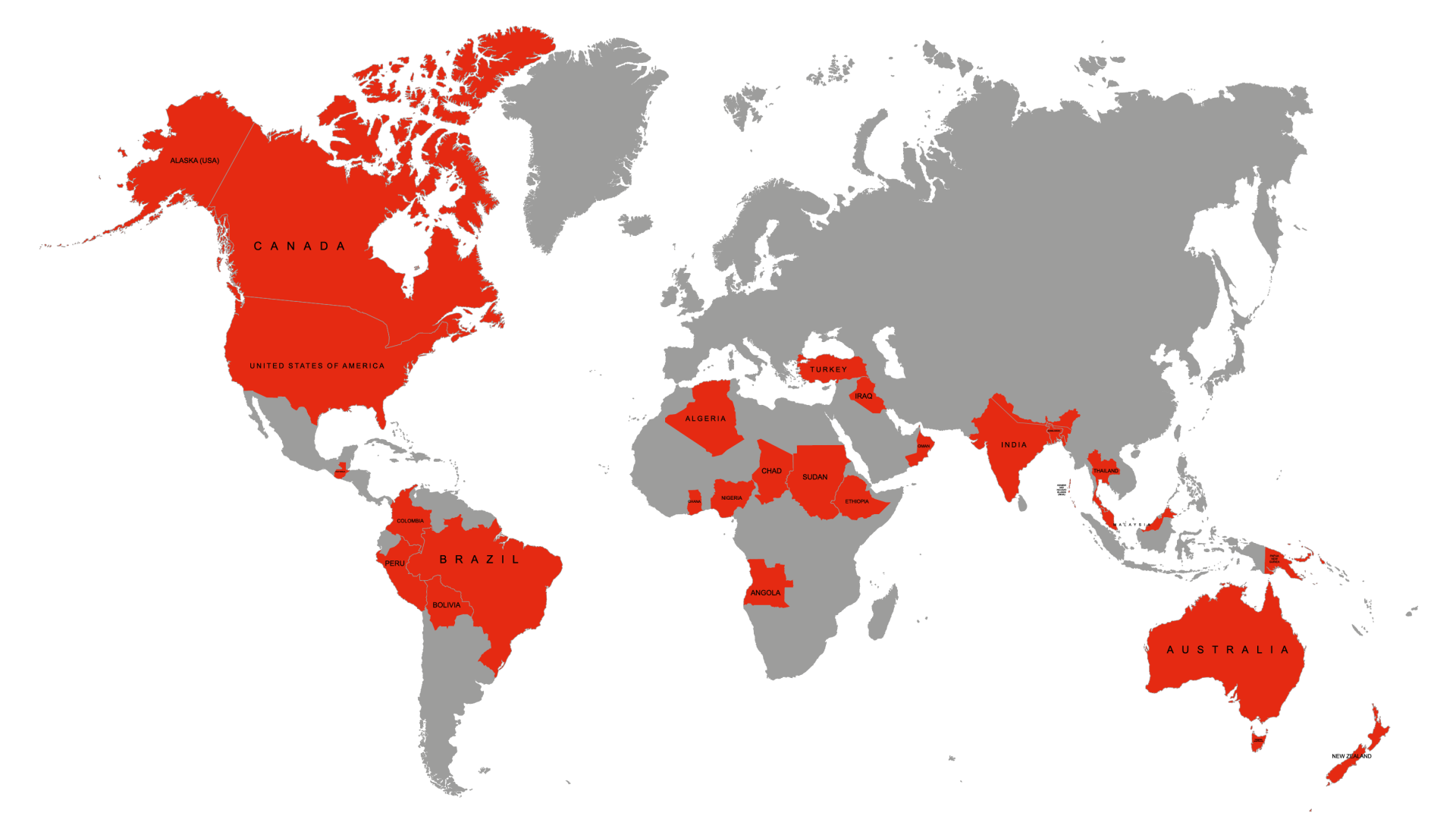 Unmatched Agility, Versatility, and Dependability
First-rate Downhole Services
Advanced, Validated Tool Combinations
Oil and Gas, Geothermal, Helium Exploration, and more.
As we advance our efforts to become a new and independent producer of potash in Saskatchewan, a key requirement for us is to better understand and map the resources in our Vanguard Area, including groundwater - which is a key resource for selective solution mining. Utilizing DST's during exploration drilling has provided us with data that assists our strategy and planning for further exploration and development. Northstar has been very collaborative and has readily provided ongoing support when needed, enabling us to maximize our use of their results within our team.
The Drill Stem Tests will definitely add value to our project in regard to gaining information on whether the formations above and below the area of interest are fluid bearing or not. This information will be key in determining cavern design if the project advances past exploration. The opportunity to test formation fluid is also of high value to the project.
We really liked the inflate straddle test. This is big for us, because previously we'd had bad luck with getting successful old school straddle packer test off. We were impressed, good job!
Spark Oil, with tools and personnel supplied by Northstar, performed very well on this operation. We look forward to working with them in the future. Personnel was exceptional!
Good job, thank you for your help. Excellent crew on this job. Note: Oryx office commented to me on the good response and support provided by yourself to prepare for the job.
Mike and the boys did a great job for us! Very experienced and timely with operations. Will definately use North Star in the future and will recommend your services to everybody! Great Job!
Would keep all crew on future zones. All very professional and hard working.
Excellent performance - very happy with both crews and tools. Thank you for a job well done!
Staff is pro-active and keen, equipment all functioned without fault!
















Unlock the full potential of your reservoir.
Achieve better results.